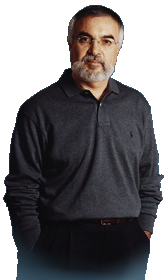 EROS BARONE is an Industrial Expert in Mechanical Constructions. He took his diploma in 1967 at the Institute for Technical Studies "Leonardo da VINCI" in PISA, continued with University studies at the Faculty of Mechanical Engineering taking two-year exams and then studied a year at the Faculty of Information Sciences.
He worked as Designer Planner for a paper machine manufacturing company in Lucca for eight years and then passed on to designing machinery for the production of rubber for a period of four years. After this experience, he started working with a leading nautical company as designer, responsible for mechanical equipment to be installed on-board.
In 1988, he decides to work as freelance machinery designer in the sectors where he has gained his experience.
He is listed in the Lucca Register of Official Technical Consultants.
He gives expert opinions on machinery within his area of competence.